Everyone likes free stuff. I thought I'd share my recent success of getting a few free chip samples: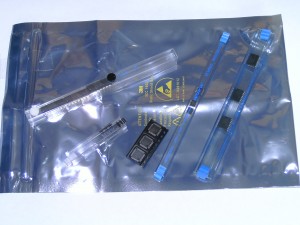 Atmel
3 day delivery from US to UK via DHL WW Express
Maxim
5 day delivery from UK via Royal Mail.
Microchip
2 week delivery from Thailand
I also ordered STD75N3LLH6 x4 and STD155N3LH6 x4 (MOSFETs) from ST, but they declined my request, I think I ordered too many, 3 of each part is usually the maximum.
So in total, these samples are worth around £45! (ex. VAT) The DS3231 RTC ICs being the bulk of it, at £5-£7 each.
Stay tuned for upcoming projects using these parts!
Update – 23 May 2013
Atmel
3 day delivery from US to UK via DHL WW Express
Ti
2 day delivery from US
ST
1 week delivery from US